Para-Karate Program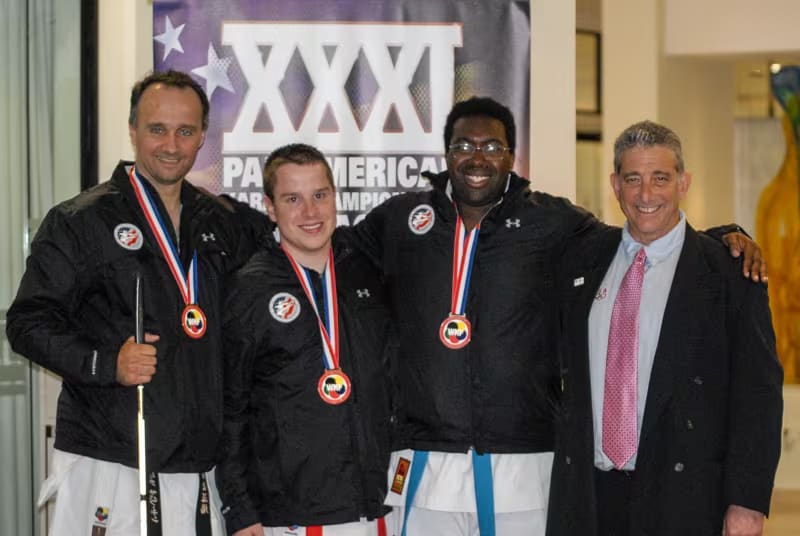 USA Karate's Para-Karate
Program
USA Karate is committed to making karate and opportunities for success in karate accessible to all people. USA Karate started holding divisions for athletes with disabilities in 2012 at the nationals in Fort Lauderdale, Florida. The formation of the US Para-Karate team (for athletes with disabilities) occurred in 2014, with athlete participation in the World Karate Federation World Championships in Bremen, Germany.
The 2014 World Championships were the first time athletes with disabilities competed in international competition. This event showcased that karate can be practiced by any individual regardless of age or disabilities. This incredible event changed the sport to be more inclusive. In 2016, the WKF renamed the division Para-Karate after the International Paralympic Committee recognized karate as a sport. In 2017, in Curacao, the Pan American Karate Federation included Para-Karate athletes in the PKF Continental Championships.
In accordance with the WKF, there are three recognized categories of Para-Karate Athletes, with levels of severity identified and accommodated appropriately.
Wheelchair athletes
Visually Impaired or Blind Athletes
Intellectually Impaired Athletes
The USA Karate Para-Karate program is lead by Jeff Kohn. Mr. Kohn is a member of the USA Karate coaches committee, and also a member of the Para-Karate Commissions for both the PKF and the WKF.
If you would like more information about the Para-Karate program, please email parakarate@usankf.org