USA Karate announces Two Additions to its Board of Directors
Independent Directors Bring Unique and Expanded Experience to Federation's Leadership
Colorado Springs, Colo. (February 10, 2023) - The USA-NKF (USA Karate) announced today the appointment of two new members to its board of directors. Senthil Thiyagarajan joins the board as an at-large director, while Dr. Angel Johnson joins the board as an Independent Director.


"Building a high-functioning board is a critical component to our collective effort to make USA Karate an elite federation in the U.S. and ensure we are able to provide the resources our athletes, coaches and officials deserve," said USA Karate Board Chair Elisa Au. "On behalf of USA Karate, I want to thank Senthil Thiyagarajan and Dr. Johnson for their willingness to serve, and their commitment to sharing their expertise and experience with our organization."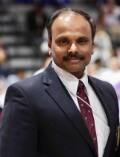 Mr. Thiyagarajan has been a lifetime member of USA Karate since 2005, is a WKF Karate referee, and a practicing martial artist for more than 40 years. A successful sports administrator, he currently serves as the president of Texas Sport Karate Federation, a role he has held since 2016. Under his leadership, Texas Sport Karate Federation has brought in various sponsorships, created new scholarships, and launched incentive and development programs for that have directly benefited athletes, officials, and coaches throughout the state of Texas.


"I'm honored to join USA Karate's board at this critically important time," said Thiyagarajan. "I want to thank my fellow members for their support and belief in me, and I look forward to working with my fellow board members to grow our sport and continue to build the type of organization that our membership deserves."


A graduate with a Bachelor of Engineering in Computer Science from SRM University in Chennai, India, Mr. Thiyagarajan resides in Irving, Texas, with his wife and two children, and his son Saisheren is a member of USA Karate's Senior National Team.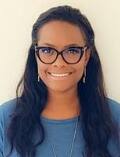 As a new Independent Director, Dr. Angel Johnson brings to USA Karate's board an important perspective from outside the organization's core membership. Dr. Johnson has a passion for developing organizational culture and currently serves as the Global Director of People Strategy for Meta (Facebook's parent company). She has more than 20 years of experience within workforce strategy, executive leadership development, and predictive talent modeling, and will help USA Karate shape its policies and processes to accomplish the organization's goals.


"As I made the decision to serve in this new role, I was reminded of one of my favorite quotes from Dr. Martin Luther King Jr.," said Dr. Johnson. "The ultimate measure of a man is not where he stands in moments of convenience and comfort, but where he stands at times of challenge and controversy.' I look forward to using my experience to help USA Karate overcome its recent challenges and help build an organization that can truly excel."


Dr. Johnson is also an athlete, having played Division 1 basketball for Longwood University in Virginia, and she received her graduate and doctoral degrees from The California School of Professional Psychology. She currently resides with her family and young children in Frisco, Texas.